EXPERIENCE THE WORLD'S BEST
GOLF SIMULATOR
HD Golf is quite simply the most authentic, realistic and professional golf simulator.
Starting from £40,000, our simulators feature incredibly realistic software, commercial-grade camera technology and an intuitive, easy-to-use interface to create an indoor golfing experience like no other.
I'm thrilled with our HD Golf simulator. Regardless of the weather, I can work on specific shots, practice courses from PGA Tour stops and accurately analyze my swing. The additional Multiplayer sports & games convert our HD simulator to an exciting amenity the whole family truly enjoys.
5x European Tour Winner
Tommy Fleetwood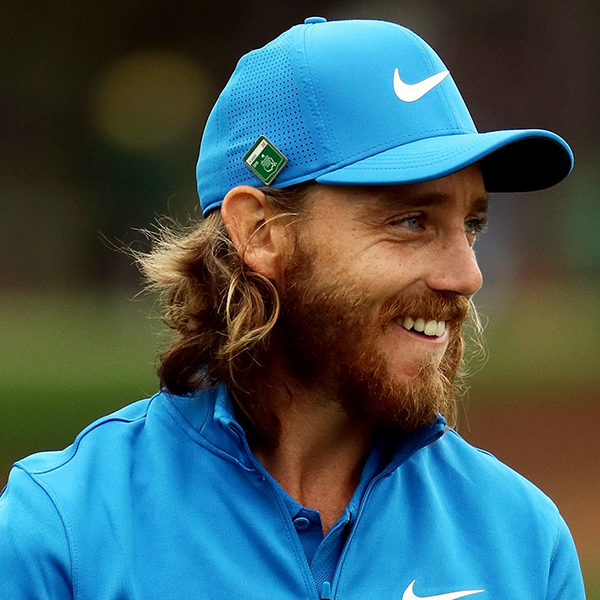 I installed the HD Golf Simulator in my office and not only can I use it, but the people on my team and visitors get to experience HD Golf Simulator fun. Everyone comments on how classy and effective the system is, so strikes a great balance between relaxation and serious golf practice
Masters Champion, 14x PGA Tour Winner
Adam Scott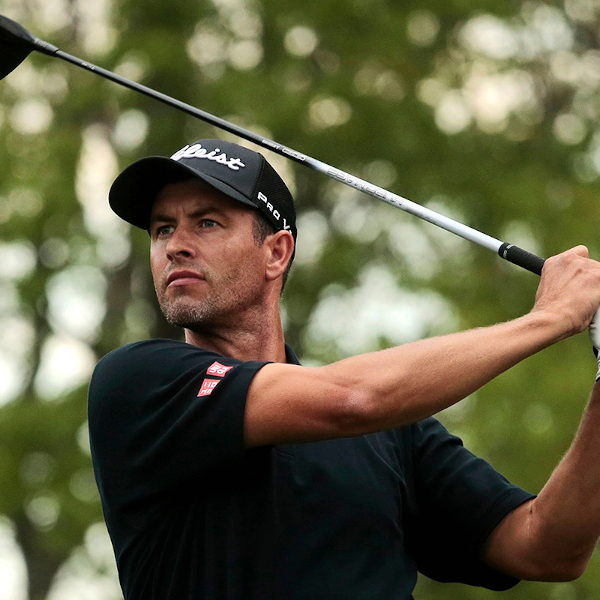 For my home, I wanted the best golf simulator technology – so I chose High Definition Golf.
2x Masters Champion, 12x PGA Tour Winner
Bubba Watson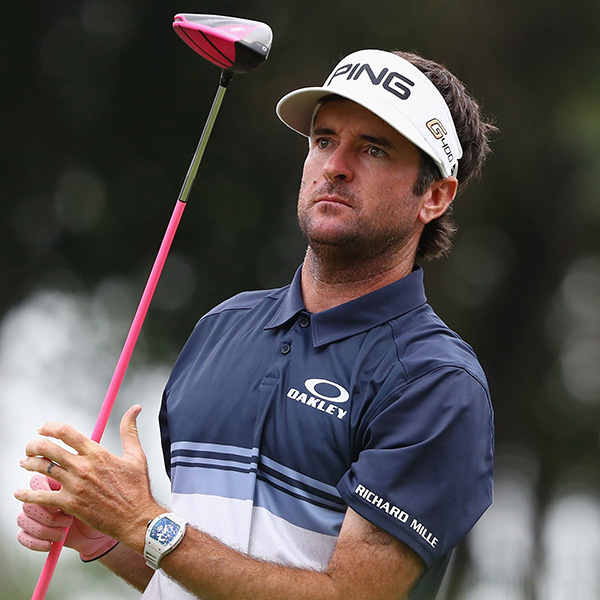 As a professional golfer and tech enthusiast, I demand the best & most advanced equipment available. I love the HD Simulator because of its incredible realism & pinpoint accuracy. I was amazed at the technology and playing experience. My coach and I really like using the integrated video swing & weight transfer analysis to fine-tune my swing in real-time. When it comes to simulators, there is simply no comparison to HD Golf.
US Open Champion, 7x PGA Tour Winner
Bryson DeChambeau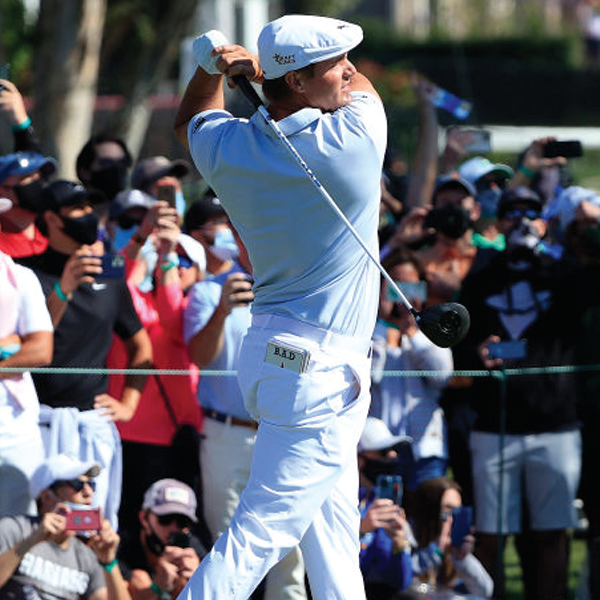 Realism & accuracy combine to deliver the feeling of being 'On-the-Course'.
High-resolution 3D photo-realistic imagery uses real course data to deliver a breath-taking experience, complemented by the industry's most advanced tracking technology which measures all ball & club data with high precision.
Together they bring the world's most picturesque and challenging golf courses right into your home.
The Only Thing More Realistic… Is The Course Itself
Register your interest below to receive our latest brochure
Our UK team is ready to help you plan your simulator and arrange installation with the minimum of fuss.
Once you provide room dimensions we'll confirm the best set-up and provide a 3D drawing along with your quotation.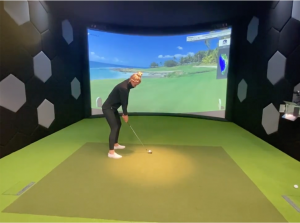 HD Golf UK London Experience Centre
Conveniently located close to Heathrow and Gatwick Airports
For over 17 years, HD Golf has been a pioneer in golf simulation having had more industry firsts than any other simulator brand. You would be forgiven for thinking that HD Golf are only manufacturing their detection hardware and software, when in actuality, HD Golf designs and builds their screen frames, camera and infrared light enclosures, multi-element hitting nets, hitting turf, professional workstations, curtains & drapery systems to ensure that quality, reliability and support is kept at the highest level in every way.
Golf Course Modelling
HD Golf are also pioneers in the development of software, unmatched in the industry for realism and playability. Revolutionary 3D modelling software that incorporates REAL COURSE DATA (High Res Digital Imagery, Satellite & Geophysical) into the player experience, creating picture perfect realism, and not at all "game-like" which is commonplace in the industry. It is truly astounding for all that experience it to come as close to playing their favourite courses without actually being on the tee.
Golf Instruction Studio
No other simulator system on the market offers you the actual tuition to become a better golfer. Our suite of easy-to-use golf improvement modules and workshops are proven to help golfers wanting to get better!. Video swing analysis can overlay your swing with the ideal swing, pressure mapping and weight transfer in slow motion make it easy to work on your golf swing without intervention!
Leading golf coaches Jim McClean and Dave Pelz have worked with HD golf to design and deliver video coaching programmes unavailable on any other simulator platform, which give any standard of golfer the tools to improve in the comfort of their own home. New for 2020 is the Dave Pelz Backyard Experience, which offers owners the ability to practice their golf game and do short game drills in what has been dubbed as "The world's greatest backyard".
Simulator Operating System
HD Golf develops all of its own software on a stable, high-performance and bug-free Linux Operating System which is loaded onto a custom built commercial workstation with Intel Xeon processing, capable of processing incredibly complex data sets for industry leading accuracy in ball flight and object tracking.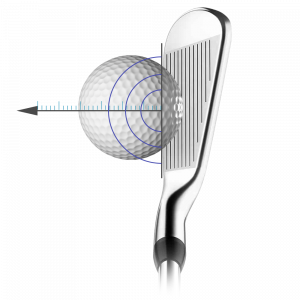 HD Golf Sim Screen
We have designed and manufactured the industry's best hit screen. While the proprietary metal frame discreetly houses our detection cameras, the screen itself is a multi-element (triple layered) design designed expressly for low rebound / low noise performance, while also being designed to be highly resistant to marking, keeping your simulator fresher for longer.
Remote Diagnostics & Live Support
Our UK based install and support team offer 24/7 remote diagnostics and response. While already having a record of over 99% uptime, our team of engineers and technicians that built your simulator will be on hand to handle any issues that arise and come out to site if needed. Additional support from the remote team in Canada is also available which means you are only ever one call away from help with your system.
Ball Tracking
Computer Vision Technology; a field of artificial intelligence that trains computers to interpret and understand the visual world was first used in the simulator industry by HD Golf. Patented "smart-cameras" take more simulation critical measurements, more accurately than any other simulator system on earth, in-real time. Between the ball leaving the clubface and the ball hitting the screen, HD Golf Software converts these measurements into visually realistic shot outcomes that keep players coming back again and again.
Simulator Measurements
All critical input and ball parameters are measured in order to recreate each shot a player makes on the simulator. On all of our simulators there are at least 4 smart-cameras capturing their shot, measuring; spin, club head speed, swing path, launch angle, face contact (heel/toe), club face (open/closed), efficiency & smash factor.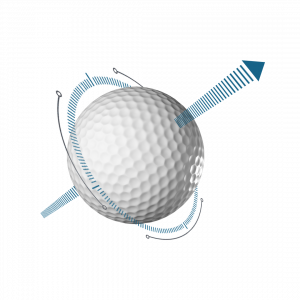 Measurement Accuracy
Many simulator / launch monitor products comment on the data they measure, but not generally to what level of accuracy they are able to take such measurements. For example; HD Golf can categorically state that they can measure face angle to within 1/10th of 1 degree.
Golf Ball Spin
One of our four minimum cameras is a dedicated overhead spin module, an industry first. Mounted above the player, and accurate to +/- 100 rpm, it provides accurate and realistic ball flight, bounce & roll allowing even the most accomplished golfers to totally manage their spin, ensuring accurate and realistic competition.
Regardless of how your simulator will be used, an install is guaranteed that maximises the aesthetic appeal of your home or business. With options for hard and soft side-wall finishes, retractable draperies and no need for sub-floor installation, our design and installation team can work closely with you, your architects, interior designers and/or builders to deliver the concept through to completion, all you need to do is select the space and leave the rest to us. Custom sizes are available on request.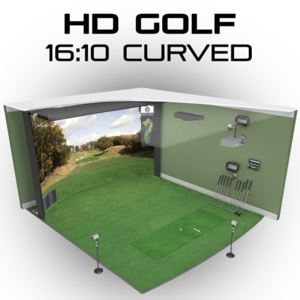 Available Sizes:
Executive: 9′ tall x 14′ wide x 20′ long
Standard: 10′ tall x 15.5′ wide x 19′ long
Champion: 11′ tall x 17′ wide x 21′ long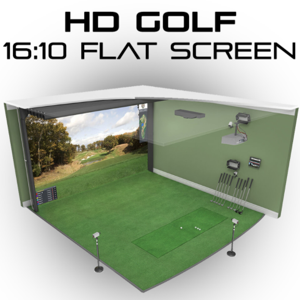 Available Sizes:
Executive: 9′ tall x 14′ wide x 18′ long
Standard: 10′ tall x 15.5′ wide x 19′ long
Champion: 11′ tall x 17′ wide x 20′ long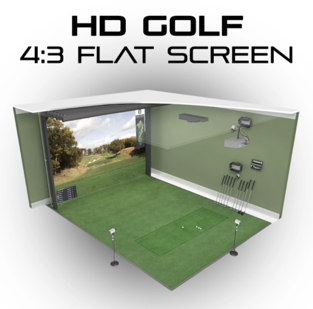 Available Sizes:
Executive: 9′ tall x 12′ wide x 18′ long
Standard: 10′ tall x 13′ wide x 19′ long
Champion: 11′ tall x 14.5′ wide x 21′ long
Grand Champion: 12′ tall x 16′ wide x 22′ long
HD Golf Simulator Standard Components:
– HD Golf ™ Proprietary Metal Screen Frame & Multi Element Screen
– WUXGA Full HD Commercial Projector & Mount
– HP Commercial Workstation with HD Golf Software Preloaded
– IST Computer Vision Ball Tracking System with Quad Vision Technology
– Premium Touchscreen and Swing Arm Mount
– Professional AV Rack with Lockable Cabinet Door (fully dressed and installed)
– Premium Tee & Enclosure Artificial Turf.
– Custom Black Draperies, Baffles & Ceiling Tracks
– Cinema Grade Stereo Speaker System with Advanced Room Correction
HD Golf Deluxe Software Includes:
– All Championship Golf Courses (Currently 35+)
– Complete Practice Facilities (Target Ranges, Chipping, Putting Green)
– Competitions: Closest to Pin, Longest Drive, Skills Competitions
– Mini Games: Mini Golf, Noughts & Crosses, Window Smash, Tractor Range, Poker, Darts & more
– Advanced Ball/Club Tracking & Trajectory analysis
– Player Statistics
– Equipment Comparison (Clubs/Shafts/Balls)
– Club Fitting Programme
– Tournaments: Online & League Play